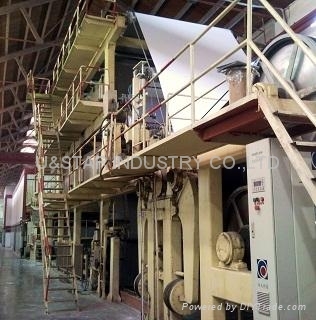 WHO WE ARE
Sales Office Located at the China Duplex Boards Hometown, with background of fast growing market demand in last several years,special international market, U&STAR INDUSTRY CO.,LTD was established at 2009 year, who are fully reponsible for Cangnan Longgang Weisheng Packing Material Co., Ltd international market and be the Sole agent for their export and import business.
With fixed assets more than USD 32 millions, our factory covering more than 150000 square meters. We are now having three sets paperboard manufacturing machineries,there are 1100mm machine deckle laminated board(aluminum foil paper,(3D) laser paper,embossed paper,metallic paper,PET/BOPP paper,cake board tray etc) automatic machine,3200mm (for grey board,chip board,both side gray paperboard) five-layer nets full-automatic paper manufacturing lines,and 2800mm (for coated duplex board,gray back and white back,Paper Cup Board&Paper Bowl Cardboard,playing card paper),which being widely used in printing and packing filed.
Technology supported by imported advanced production lines and machines, with strictly quality control system and well-know "Star" service, Our annual production capacity could maximize reached about 350 thousand metric tons of various paperboard both in sheet and roll packing.
Together with our "Star" clients, through great efforts by our "Star" staffs and firmly supported by own factory, U&STAR is keeping growing fast in past a few years on basis of excellent, stable products quality and excellent service which high praised by our clients.
Market and cooperation areas covering Middle East, East-south Asia, Africa, North America, counties and areas like Philippines, Malaysia,Burma, Russia, UAE,Turkey, Canada,Greece,Brazil,Mexico,Sauda Arabia,South Africa,Algeria,Egypt etc.

Warmly welcome all "star" clients all round the world to visiting our factory, and discussing long term business cooperation with us.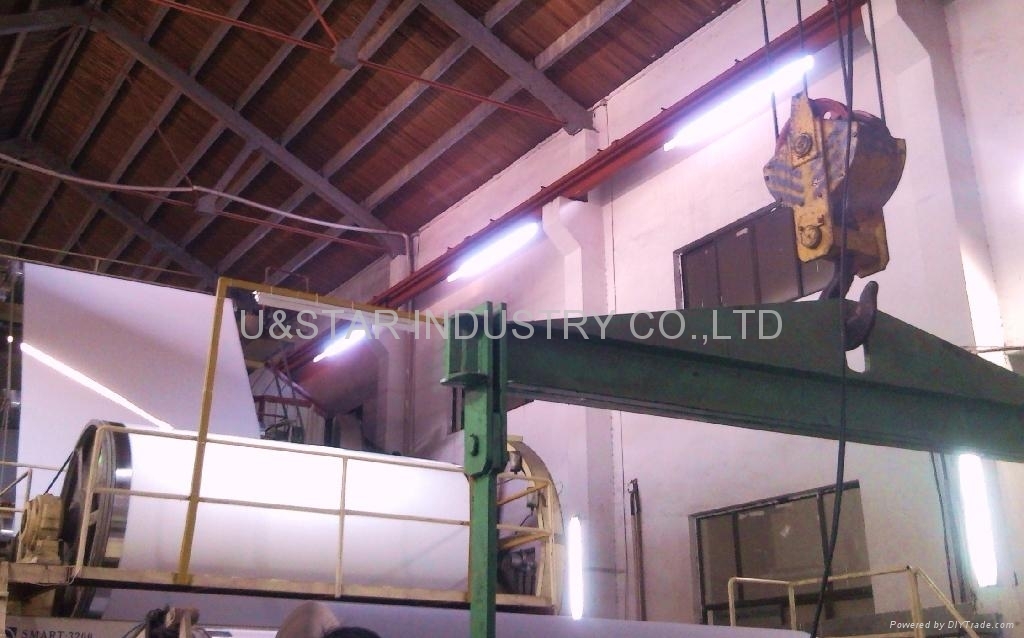 WHAT WE HAVE
Main Products
1.Aluminum foil,Aluminum foil paper,paperboard cardboard
2.Embossed paper,paperboard,cardboard
3. (3D) Holographic paper,Laser paper,paperboard,cardboard
4. Metallized paper,Metallic paperpaperboard,cardboard
5. PET/BOPP Paper,Film

6. Grey Board,Grey chip board,Grey chip board,gray board,laminated grey cardboard

7. Cake Board Tray
8.Black,blue center Playing card paper board,game cardboard,scratch cardboard
9.Coated duplex board with grey back,CCNB,coated recycle board,C1s board
10.One side coated duplex board with white back,glossy back,c2s board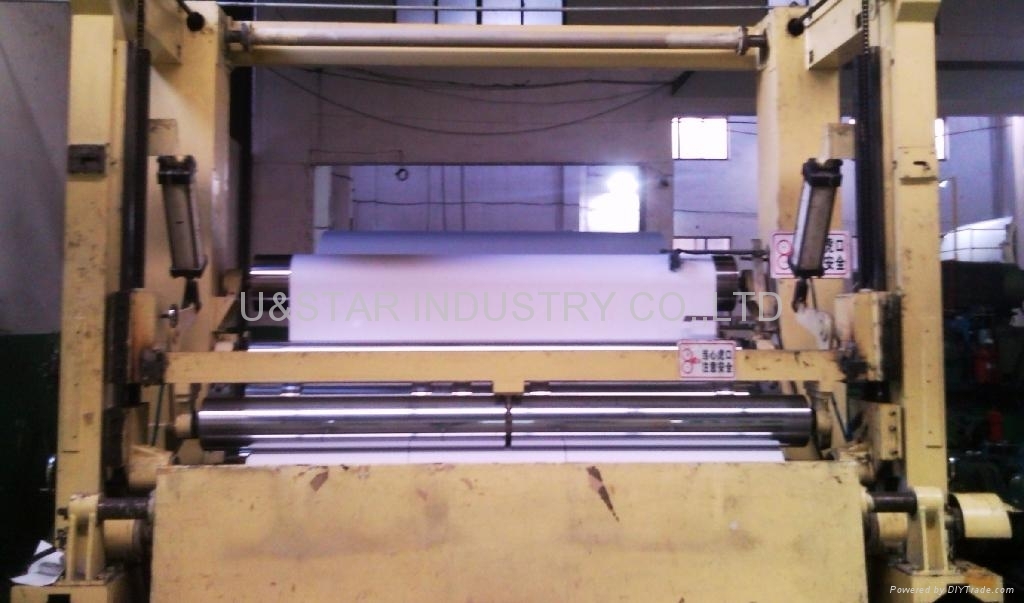 WHY SHOULD CHOICE US
We are solution provider for Aluminum foil,Embossed paper,metallized paper,holographic paper/laser cardboard,laminted aluminium foil paper,PET/OPP metallic paper in roll and sheets,Cake board tray etc,
As China leading laminated cardboard, paper & paperboard (grey board) factory,manufacturer,mill,supplier and exporter, for food and gift wrapping material,like wine liquor,shopping/hand bag,beer label,tobacco/cigarette wrapping,chocolate&candy packing,potato chip box,cosmetics,hairdressing industry etc,Cangnan Longgang Weisheng Packing Material Co., Ltd, is environmental-friendly founded in 2001, Located in Wenzhou City, Zhejiang Province,China, who are near Shanghai International Airport and Ningbo Seaport, we greatly enjoy good convenient transportation by sea, land and air way with fast delivery time.
Well-equipped with multiple production lines of advanced technology imported from overseas countries, we enjoy an annual output totally thousands of tons and our output is increasing continuously, with new developing modern production line factory.
Over 20 years,wrapping & packing industry experience accumulation, We supply excellent quality products and our products are widely applied in high-middle grade packing series.Our products have stable and credible performance, which has been approved by the widely customers.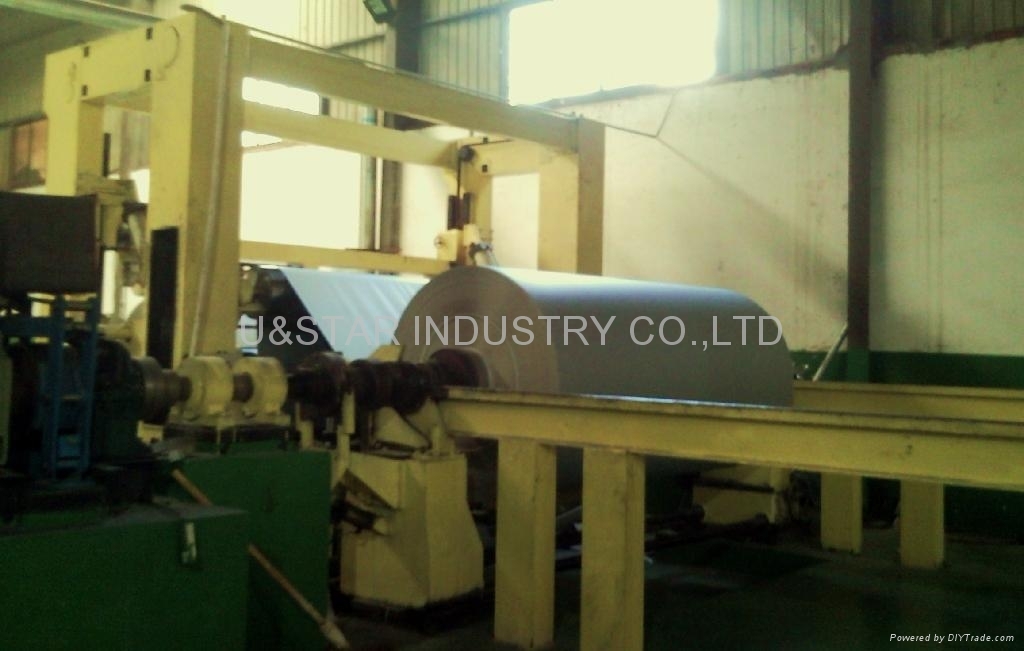 Our mainly advantages:
1.Over 20 years wrapping & packing industry experience,Quality Guar teen: we have been in this industry for over 20 years, which accumulated abundant products experience. Further more, we also have professional persons and engineers in charge of quality control in every process during production;
2.We are Laminated paper,paperboard and cardboard solution provider
3.Within 24 hours fast reply,Professional and Fast Timely service
4.Excellent quality,competitive price
5. ISO 9001 certificate
6.Effective and Organized Factory: not like trading company, which save our "Star" lot of time, energy and cost;
7.Meet our customer to fully satisfaction is our utmost goal: our "Star" clients will be offered high value assistance between pre-sale, in- sale and after-sale service.
8.We are also being choosen as Sole import and export agent for our partners, clients and other reative factories due to our excellent service, strong tracking ability and high sense reponsibility of customers sake, as well as for our joint venture paper & paperboard factory: Cangnan Longgang Weisheng Packing Co., Ltd.
We believe that high quality products,reasonable price,good service and timely delivery time are crucial to the long term mutual benefit cooperation. So we warmly welcome clients all over the world, to contact us, visit our factory and develop business together with supporting with each other on fair basis.
We would like contribute more work and time than others do. Just for you,our "Star" clients.

We trust our "STAR" CLIENTS just like they do, because we know:


"U" are always our "STAR" !